COVID-19 swooped in and dramatically brought business and life as we know it to a halt. At first, it seemed that this would be just a two-week stint. Over a month into it, it is clear that business-as-usual won't be back for a long while, if ever. What are you going to do now?
Flight or fight?
This new virus has infected us with uncertainty. There are two primary responses in a time of uncertainty and change. The first is flight. Our ingrained wiring has programmed us to run away, hunker down, and wait for the danger to pass. Indeed that is exactly the message we have received from officials. Just sit tight.
The second response is to fight. Again, our primitive wiring often meets threat with an offensive attack response.
In every time of crisis in history, however, there have been some that actually thrive. They come out better than where they began. How? What is the differentiator? How can you emerge stronger from this COVID-19 situation?
Face the storm
Running from the truth or tilting at windmills – neither will help you navigate this season. It is when you face the storm, when you acknowledge the challenges, that you are able to move forward and take action. Start by taking stock of where you are.
ACTION: Evaluate your current position, your strengths, and your challenges.
Set your course
Those that thrive recognize that there is an opportunity in each new season. The opportunity might not be the one you expected or planned for. What opportunities can you find? Where is the silver lining? What new needs have arisen? What new problems can you solve?
Could you provide training for teachers moving to Google Classroom? Could you provide a meal preparation service with delivery to work-from-home families?
This is time to pay attention to the struggles that people are sharing and creatively explore solutions.
ACTION: Brainstorm how you can pivot your business.
Adjust your sails
When the wind changes, you adjust the sails. Those that thrive are flexible and adjust to new circumstances. And, those that thrive take action. Rather than be paralyzed by uncertainty and fear, this is the time to move forward whether you feel brave or not. Action generates momentum.
ACTION: Begin with one action.
Lean into the journey
Regardless of the destination, the experience is in the journey. When you approach something difficult, you are changed. Across the entire planet, we as a people will end 2020 different than we began. I like to think we will be smarter, stronger, and more resilient. The storm will pass.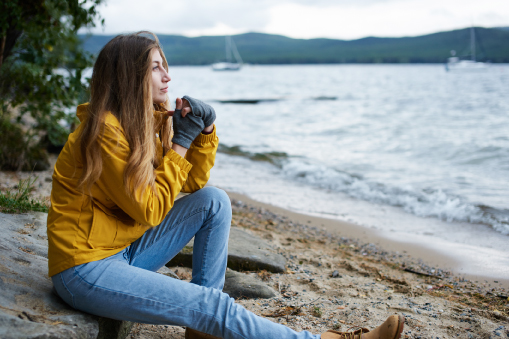 AND ONCE THE STORM IS OVER, YOU WON'T REMEMBER HOW YOU MADE IT THROUGH, HOW YOU MANAGED TO SURVIVE. YOU WON'T EVEN BE SURE, WHETHER THE STORM IS REALLY OVER.
BUT ONE THING IS CERTAIN. WHEN YOU COME OUT OF THE STORM, YOU WON'T BE THE SAME PERSON WHO WALKED IN. THAT'S WHAT THIS STORM IS ALL ABOUT.
~ Haruki Murakami